Our Story
At Balanced Pilates and Wellness Boutique, we are passionate about making you the very best version of yourself.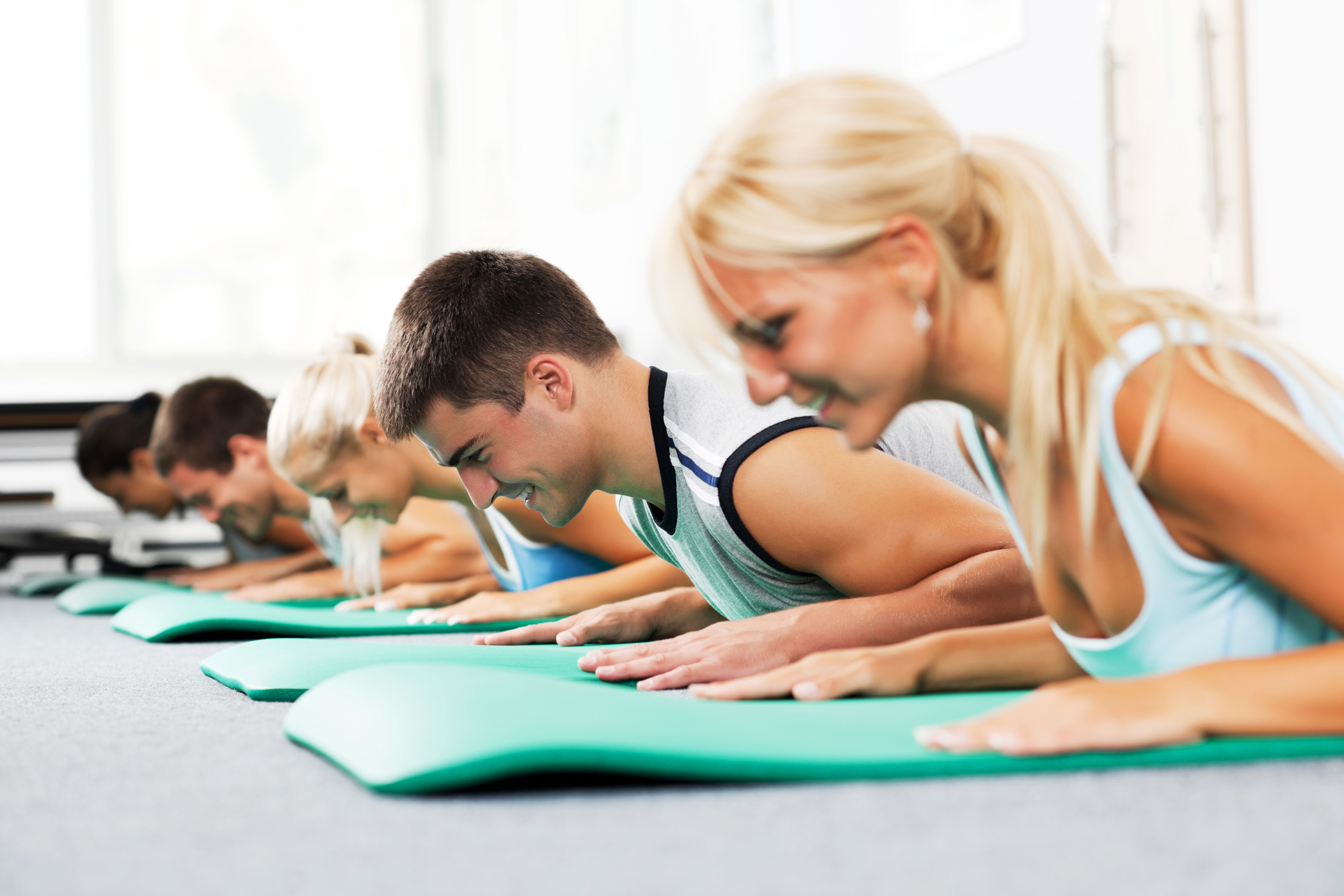 Betsy O'Malley
I am a physical therapist, STOTT Pilates certified instructor, and owner of BALANCED Pilates and Wellness Boutique.
I graduated with my Physical Therapy degree in 1998 from CMU and it was one of my proudest moments. I love being a physical therapist and all of the years I have spent in the clinic. My years were marked by a passion for continuing education and a passion for delivering the very best customer service.
BUT, while I was in the clinic I could not help but think that maybe I could serve my clients BETTER by PREVENTING their development of musculoskeletal injuries and diseases in the first place! Enter my introduction to STOTT pilates at the 2006 Michigan Physical Therapy Association Conference. It was a breakout session at this conference where I was first exposed to STOTT pilates and I realized the POWER of combining my Physical Therapy background and passion for prevention with STOTT PILATES!
STOTT Pilates soon became my preferred modality for scientifically based and safe spinal mobility and strengthening exercise. I have spent many years since this conference studying Pilates and becoming certified on the many various apparatus to bring you what I believe is the very best and most comprehensive system of Mind/Body exercise. I opened my home based pilates studio in 2015 and have continued to grow since.
I am excited to open my first brick and mortar location BALANCED pilates and wellness boutique in January of 2018!
Elizabeth (Beth) Miller
Originally Balanced Body Pilates trained, Beth completed her STOTT mat training in 2017 and plans to continue training on all of the STOTT pilates apparatus in 2018.
Beth appreciates how Pilates improves your core strength, improves your flexibility and lengthens your muscles. She loves to promote health and fitness to all ages.
Beth is a health care professional and graduate of Eastern Michigan University with a degree in Occupational Therapy. She is a Michigan native and has resided in Midland for the past 9 years with her husband and two boys.
Hillary Baldwin
Hillary has been practicing Pilates since 2004 and instructing since 2010. She is certified in Stott Pilates (Mat & Reformer) and TRX.
Additionally, Hillary holds her Bachelor of Arts in Communication from Michigan State University and has a marketing and business management background. She is the Program & Marketing Coordinator for the Children's Grief Center Great Lakes Bay Region.
After the birth of her first child in 2009, Hillary suffered from back pain and a weak core. Integrating Pilates into her routine after pregnancy safely and progressively, she recovered her strength and health. This encouraged her interest in helping others by instructing.
Hillary brings movement creativity to every session and class in a fun, challenging, approachable way. She strives to continually enhance her skills and teaching ability through a regular Pilates practice, continuing education, and a balanced and healthy approach to daily living.
Hillary is from a small town in Northern Michigan where she met her husband, Quinn. She grew up on a lake in a log cabin built by her parents with love and appreciation for nature and the outdoors. Hillary's interests include travel, running, yoga, cooking, music and spending time with her family. Hillary is the proud mother of two young boys (Bennett and Beau), and her 100 pound Akita, Shogun.
To find fulfillment through mind-body fitness, increase core strength and achieve balance, join Hillary for a class or private session!
Jean Thiele
I graduated from nursing school in 1982 and obtained my Masters in Nursing in 1992 in Gerontology. I continue to work part time as a Geriatric Nurse practitioner.
I became a Lay Minister for our church in 2012 and received a gift from the Holy Spirit to incorportate meditation in the form of prayer into my spiritual journey. I received my certificate in Spiritual Direction in 2014. I have experience in youth and adult retreats for 15 years and enjoy our annual Silent retreat for women in February. I am also trained in grief recovery and have comforted many in the dying process as well as the grief process.
My life passions are my family, the elderly, spirituality and living in the present moment with all of life's messiness. I am a mother of 3 adult children, 2 grandchildren and married to Scott for 35 years.
Tracey Beck
I have been a personal trainer and pilates instructor for more than 10 years. I have recently added STOTT™ Total Barre to my resume.
I am a Midlands native and mother of three. One of my passions is helping people achieve their fitness and personal goals.